• artist • free • linocut • linocuts • london • london exhibition • louisestebbing • printing • printmaker • printmaking • Summer 2018 • summer exhibition
I have a solo exhibition at St Brides Foundation in the Bar Gallery - please see invite all welcome The exhibition runs until 1st October 2018 - so you have the summer to go and visit - it will be a mix of my linocuts & etchings - London Scenes, Norfolk Scenes and more.....
---
• affordable art fair • art • Battersea • invite • linocuts • london • louisestebbing • printmaker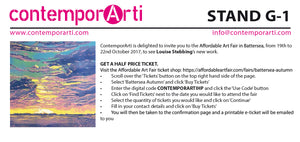 I will be exhibiting at the Affordable Art Fair Battersea in October. Please use the code below to get half price tickets - or message me if you would like an invite to the Preview (Weds) or Late Night View (Thurs). Tickets are very limited so be quick if  you would like to come.
---
• Affordable Art FAir • art • Bubbles At Eros • Hampstead • linocuts • London • Louise Stebbing • May 2017 • Printmaking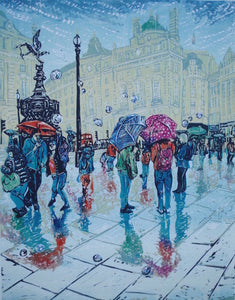 My work can be seen at the Affordable Art Fair Hampstead until 6pm on Sunday 14th May 2017      See us on Stand H5 ContemporArti
---
• affordableartfair • buy art • hampstead • Linocut • London • Louise Stebbing • May 2017 • Printmaking • professional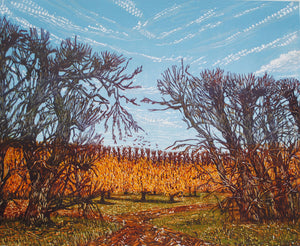 I will be exhibiting at the Affordable Art Fair Hampstead 10th - 14th May 2017 with ContemporArti on Stand J5 please contact me if you would like a free limited invite to the Fair   Detail from "The Sheltered Orchard" linocut     louiseprintmaker@gmail.com
---
• 2017 • Artist of the Year 2017 • Artists & Illustrators • learn linoprinting • lino workshop • Linocut • London • Louise Stebbing • Mall Galleries • printmaking • sold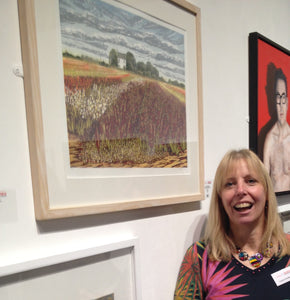 With my linocut (SOLD) at the Mall Galleries in London for the Artist & Illustrators Artists of the Year 2017 Exhibition